The Team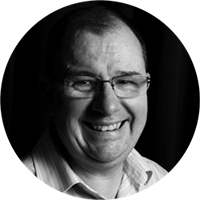 Dr Tim Drye,
Executive Director and Chief Data Scientist
Data Scientist Dr Tim Drye brings world-class statistical analysis and big data skills to the team, providing the ability to analyse huge amounts of NHS, demographic, socio-economic and health indicator data and use these to provide meaningful intelligence based on unique, proprietary models. A physicist-turned-practitioner, he was named DataIQ's Data Scientist of the Year in 2013. He has worked for both commercial and not-for-profit organisations for more than 20 years. Tim has used this understanding of complex maths, causality and a belief that nothing in life is truly random to develop a number of ground-breaking tools. His approaches interestingly predict future behaviours with huge value for government, retail and charitable organisations.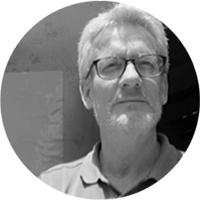 Dr Michael von Bertele,
Chairman
Dr Michael von Bertele retired as the Director General of the Army Medical Services in 2012 having served in the Army for 35 years. He was then briefly the CEO of the Picker Institute before he joined Save the Children International as their Humanitarian Director, working around the world in humanitarian emergencies, including setting up the first DFID funded ebola treatment centre in Sierra Leone in 2014. In 2015 he was asked by WHO Director General Dr Margaret Chan to join the Advisory Group on Reform of WHO's Work in Outbreaks and Emergencies with Health and Humanitarian Consequences. He was a co-founder of Trayned Insight in 2013, with the aim of using data science and open source data in a new way to enable the data literate and the data novice to make sense of NHS data in a way that would enable and promote decision making.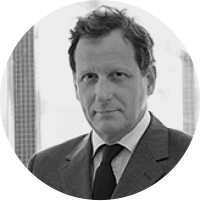 Simon Thomas,
Non-Executive Director
Simon Thomas is a world renowned expert on global capital markets. Chairman and founder of Thomas Murray Ratings, his firm provides investment banks, market infrastructural entities such as stock exchanges and securities depositories, and institutional investors and asset managers with the data they need to control the risks and costs of managing and holding investments globally. Prior to co-founding Thomas Murray, he spent three years as an Executive Director of Davis International Banking Consultants.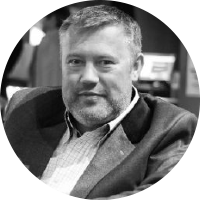 James Waterhouse,
Non-Executive Director
James Waterhouse is a businessman and entrepreneur with a 25-year track record in corporate deals and investments, ranging from SME acquisitions to multi-million pound listed company takeovers. An experienced fund raiser and mergers and acquisitions expert in the UK and US, James works with angel investors, venture capitalists, and private equity firms, as well as building strong relationships with advisory and corporate finance organisations.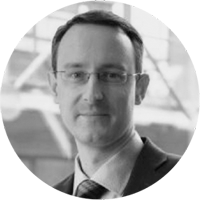 Andrew Wright,
Managing Director
Andrew Wright is experienced in the implementation of analytical services and their supporting software, having worked for the Thomas Murray group for over 12 years and prior to that in a range of consulting and technical business analysis roles. Andrew has an MBA in Strategy and Finance from the UCLA Anderson School of Management.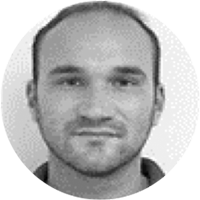 Dr Andreas Sotiropoulos,
Data Scientist
Andreas Sotiropoulos graduated with a PhD in Cognitive Neuropsychology from Essex University, where he taught Research Methods & Statistics. He is putting his advanced modelling and statistics skills in the field of big data and healthcare to provide meaningful insights.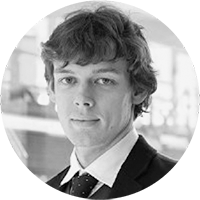 Pierre Thomas,
Data Analyst, Designer
Pierre Thomas graduated with a Masters in Aerospace Engineer from the University of Bath, and gained interest into data visualisation. He is putting his mathematical skill set to use in the field of business intelligence and analytics, because whether it is actual rocket science or big data, it is all about the numbers.
FROM OUR BLOG
Latest Insights
Post date:
December 13, 2016
Post date:
November 17, 2016